All of the Answers.Community Architect
My Web Helpers . Com
Aspiring to have your very own website?
Could you envision.....
… having a web page so easy to use that you can easily keep it up-to-date?
... being able to add unlimited text and pictures to your web page using a variety of free and low cost resources?
...How about a means to reach out in a new way?

Are you ready for the challenges of the 21st Century?


Maybe you don't have a website, or maybe you have a stagnant website that isn't giving visitors fresh new content.
All of the Answers Web Hosting has the cure! We make it easy to create and maintain powerful web pages by means of a proven simple to use program. Whether you are wanting to blog, reach out to others or a business you'd like to bring online, you can finally have a fun and interactive web page that gives your community and the world a reason to visit over and over again. You'll see increased means of reaching people as new visitors your web page online through the Community Architect affiliate project by All of the Answers Web Hosting!
Based on the concept of resource gathering and themed information. All of the Answers Community Architect is going to be the webmaster's best friend. We intend to gather the best free and most useful resources available.
The site builder used in this program has the novice in mind. It is very easy to learn and comes with tutorials to help the user learn and grow in their knowledge of the applications. It is useful for beginners and experts alike. The site builder shell is an option for those with little or no internet experience but experts can bypass and upload their own originally created web pages.
The most important features are:
We offer web hosting with a variety of low cost alternatives including free ad supported accounts.
We will do continuous research, compiling, and demonstrating a vast array of resources for the beginning web master.
Registered Users (When it is up and running) will also be given access to a development website with which to test run the product or ideas whether they buy or not.
Experienced Webmasters with can contribute or share ideas with each other.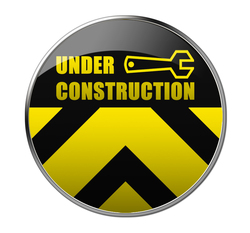 Want to start your own website today? Now, there is a tool to empower of all kinds of folks. Can't afford it, get it for free! You can use a subdomain or purchase your own domain and get set up for next to nothing!
Click on this link to sign up Now!
If you are pleased with us and would like for this work to continue, please consider giving a donation.
The website here is being developed as an All of the Answers Web Hosting Training and Resource Site for beginning webmasters in conjuction with MyWebHelpers.com
Any support large or small will be greatly appreciated.
Help us keep this resource available!